How to run a tech community?
18177
2020-01-29 12:07
Why do people need the tech community?
The composition of your tech knowledge intake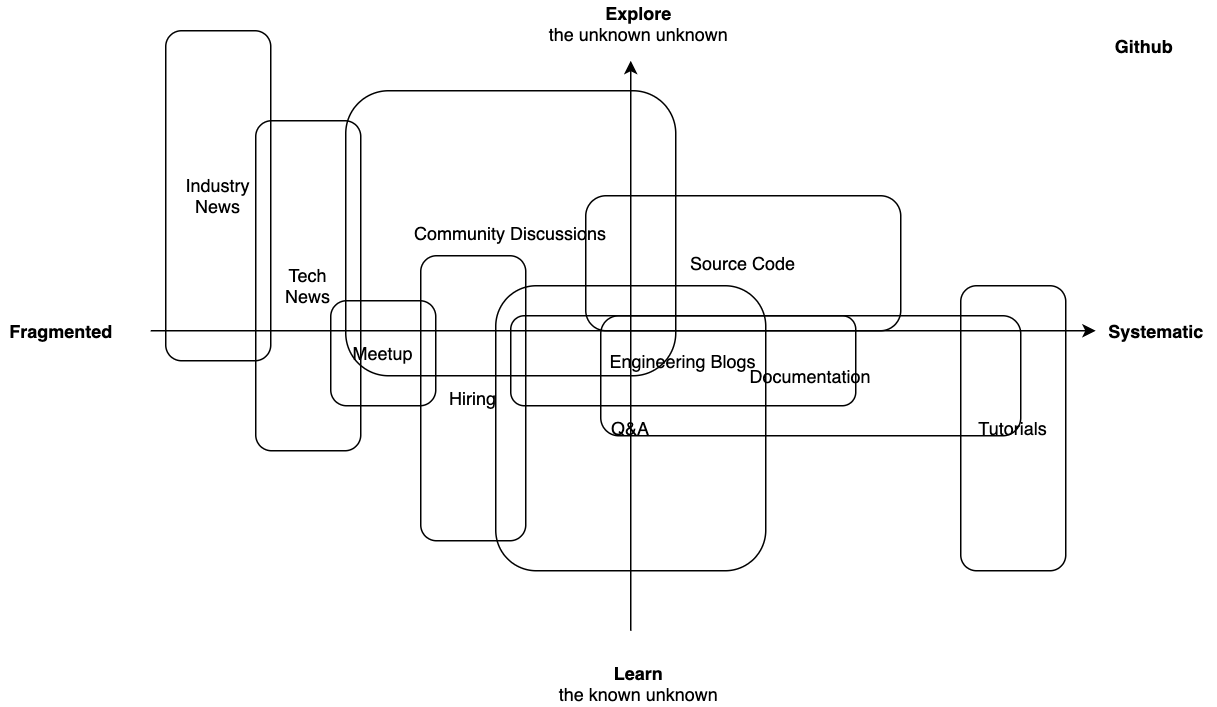 Perception of Value-frequency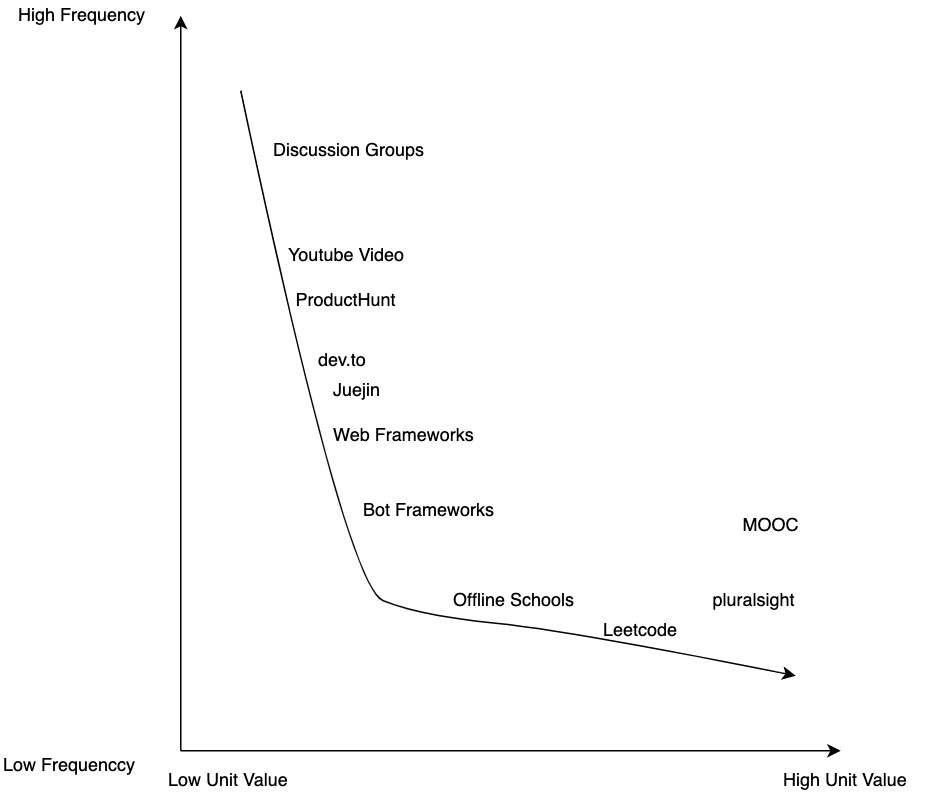 In addition to disclosing the unknown unknown, the community discussions creating values in accessibility, building connections, and novelty.
| | Group Discussion | Published Contents |
| --- | --- | --- |
| accessibility | low | high |
| building connections | more | less |
| novelty | high | low |
Case study: Value Proposition of Tech Communities
For Utility
For Fun
For Career Growth
1. For Utility
Wechaty: a Bot SDK for Wechat Individual Account
Two-layer Biz Structure:
| To Business | Social CRM, AI-powered Chatbot |
| --- | --- |
| To Developer | Bot SDK and Service Token |
Other examples:
Google play console discussion group
Some AI platform discussion group
Cross-platform dev tech group
…
2. For Fun
Discussion groups for specific topics posted in a popular online forum could attract hundreds of people once.
e.g., Blockchain Random Discussion Group
3. For Career Growth
Ex1. Seattle Data Science in Practice Group (WeChat 500)
Focus on data science and tech in practice
No random discussion
Periodical sharing and meetup, e.g.
Intro to Tableau data visualization
Hands-on Spark Python
Building an ML Model from Scratch
Business Writing
Computer Vision Industry Frontline
…
What kinds of discussions happen in the group?
Article sharing and discussion
Job opportunities (posting resume + hiring session)
QA: Tech problems / solutions / best practices in daily work
Theories and concepts
Corporate ladder
Ex2. CS Career Hackers (Discord 1000+)
CSCH is a community ranging from learners to experienced software engineers who come together to discuss programming, interviewing, career advancement, and, ultimately, how to be better engineers.
501c3 nonprofit
QA
no politics, religion, or other controversial topics
What kinds of discussions happen in the group?
QA (career, programming, machine learning, system design, coding challenges)
moderation
resume review
ask a manager
meetups
Blockchain and dev community
Challenges
Utility value.
Unverified market segment.
Align topics with the company's growth.
Techies are not interested in generic marketing campaigns.
Solutions
Engineering Blog - that can be subscribed and separated from generic marketing contents for investors.
Discussion Groups - on Topics like:

distributed systems
blockchain
IoT
DApp
FinTech
SCM

Weekly Tech Review - sharing experiences and resources
Why does it align with the company?
brand-awareness - Like all the other engineering blogs, it helps the company build the engineering brand.
conversion - user base for engaging and even conversion. e.g. Hubspot's inbound marketing.
partnership - deepen the relationships with our dev partners by co-host online / offline events.
private domain traffic / community economy - put our community dev tools (XRC20, XRC721) into wider audiences and grow with the private domain traffic
use cases collect problems or use cases that developers meet in their daily work
How to initiate the effort for Blockchain companies?
Twitter + Engineering Blog + Discussion Groups
prepare ten engineering blogs first and write / post one per week.
moderate Discord and WeChat groups on distributed systems, blockchain, IoT, DApp, FinTech, SCM, and so on.

launch campaigns among study groups and forums
kindly share with our techie friends and groups
online + offline events with our tech partners

trial and error by providing high-value contents and launching campaigns
If you find this article helpful